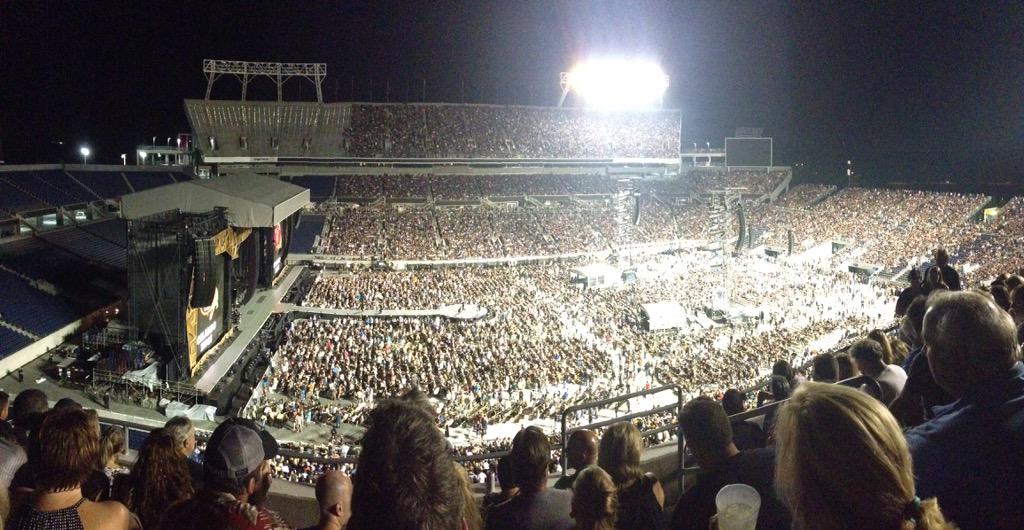 Wednesday is here yet again. After an eventful week, I'm looking forward to a rather light week of reading as I am still recovering from THE ROLLING STONES rocking my face clean off. That's a definite a check mark on that section of my Bucket List. A friend of mine who lives outside of the Citrus Bowl said he could hear the show from his house. It must have been a treat for anyone in the surrounding area who has decent musical taste.
I caught some of the livestream of E3 on Monday. If you like a nuclear explosions or viruses to wipe out humanity before the game starts, you're in luck. Every game that comes out from now until 2023 will supply you with said backstories. But on the real, the XBox Exclusive CUPHEAD looks awesome. You can play a cartoon. Check it out.
The PHILADELPHIA PHILLIES suck. The losers of ten out of eleven miserable outings can't score (but holy geez can they get scored on). I'm beginning to think that they, like, y'know, don't want to. This guy came into my workplace the other night wearing a t-shirt that said: It's not that I'm lazy, it's that I don't care. I feel like that was the Phils' Spring Training mantra. They're total garbage. I want to DDT them. Stop the insanity. The writing was on the wall in 2010 when the Philskis won what seemed like 200 games. Now, day after day, something else is going wrong. Trade everyone. Fire everyone. In the meantime Phils fans, just watch the glory days on YouTube. And I'm not talking about 2008. I'm talking about when Michael Jack "buried" the game-winner in Montreal in 1980.
Enough with the bum-out tangents. It's Wednesday, so let's get to the comics. Last week brought forth some pleasant (and not-so-pleasant) surprises.
BATMAN #41 was very entertaining; DETECTIVE COMICS #41 faked me out. I love FRANCIS MANAPUL'S art. The cover is gorgeous, but I missed Manapul's interior work.
My monthly titles from IMAGE COMICS have been worth every penny. Well, most. DESCENDER and NAMELESS I mentioned last week and both delivered. Nameless is plain nuts. I can't tell you what's going on. But it's written by GRANT MORRISON, so like Bond, you just go with it.
I'm still crushed about CHRONONAUTS. There are a few monthly titles that I stay away from when news comes across the wire to avoid spoilers. I should've stayed up on this book because, cripes, it should be an ongoing series. I paid $5.99 for the final issue (#4) and got a giant-size summary of (at least) four more issues of what could be one of the wildest books in comics. I want more adventures, MARK MILLAR. You can not escape that easy.
WEIRDWORLD #1 is worth checking out. Very FRANK FRAZETTA meets ESAD RIBIC. There is no telling where this book will go, but I predict this one will be one of the more memorable 'SECRET WARS' tie-ins.
Now let's quest on to this week's action. It's a light week indeed.
My list for 6/17/2015:
ARMOR WARS 2
DOCTOR FATE 1
MAD MAX: FURY ROAD FURIOSA 1
MOON KNIGHT 16
OLD MAN LOGAN 2
SQUADRON SINISTER 1
SOUTHERN BASTARDS 9
THORS 1
Who doesn't love DOCTOR. FATE eh? He has–by far–one of the raddest character designs in the history of comics. Whether you like your Fate KENT NELSON'D, or HECTOR HALL'D, or maybe even KHALID'D, one can't deny how fun a good Fate story can be. So of course I'm picking up issue one of the new series today. When I read my Dr. Fate stories, he has the voice of CARY GRANT. Roll with that.
Just a thought, but wouldn't it have been cool in 1988 if Dr. Fate and MOON KNIGHT had a 80s'd out crossover?
If any of the few who stop by my blog haven't seen MAD MAX FURY ROAD, just stop. I don't remember the last time I bought a VERITGO title. That really doesn't matter. Any publisher can release MAD MAX: FURY ROAD FURIOSA and I'm on it. How solid gold is that film?! GEORGE MILLER writes the story for the Furiosa comic. Let's go!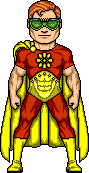 I'm currently in the middle of finishing up the SQUADRON SUPREME OMNIBUS, which collects the first volume of stories featuring the line-up perfected by MARK GRUENWALD. Google him. When I finish Squadron, I'll be moving on to the reboot series SUPREME POWER written by J. MICHAEL STRACZYNSKI. I picked up both collections back at MEGACON. This week, 'Secret Wars' presents SQUADRON SINISTER. In one of the tie-in books I know the team is eluded to or even shown. If it's based on the original Squadron Sinister, or if 'Sinister' is in the title because MR. SINISTER happens to be one of the "Barons of Battleworld," either way, this new take on HYPERION, DOCTOR SPECTRUM, and the gang will be most interesting. Oh yeah, and MARC GUGGENHEIM pens. CARLOS PACHECO pencils. Get. Out.
Ooooh, and THORS also premieres! Not enough can be said about JASON AARON. Tell me something he currently writes that isn't entertaining. His run on the Thor books has been superb. I want to get out and snag more of his creator-owned properties. Unfortunately I've experienced few. If any of you ever have suggestions for me, feel free to hit me up here or on the Facebook or Twitter. I love to talk comics and find out about stuff I need to read for the sake of a better life on Earth. Speaking of Mr. Aaron, SOUTHERN BASTARDS is without a doubt a must-read. The first volume is cheap. Go out and scoop it up.
Looking ahead toward next week: AQUAMAN, SUPERMAN, and FLASH are three important titles in this new rollout from DC Comics. At least they should be, right? Remember when the last issue of Action Comics told us to wait three weeks until Superman #41? Well, next week we find out why. Over in Aquaman, CULLEN BUNN takes over sending Aquaman in a different direction. I read Flash for BRETT BOOTH'S artwork. BACKLASH is one of the dopest heroes in the history of my comic collection. If I could comprise a team of any five heroes, Backlash is one. Whoa. That's a good idea…
I'm going to step off of here and go start work on another new project of mine. The list ran: 1. Blog, then 2.) Podcast. Not really the original order of events planned. Whatevskis. That's how it's going so I'm going with it full-bore. Like a spaceship flying off into the space, Jack. I'm going to go load my spaceship with the rocket fuel, load all the Warriors, read some comics, and I'll talk at you soon.
Matt de Simone is the current President of the Full Sail University Comic Book Club. He's the Commander and Chief of comic books. Matt's worked hard to earn such a dubious distinction. He doesn't hate the Phillies. He loves them. But sometimes they really make him an angry tiger.