09.19.2018
The Ultimate Warrior is my favorite WWE (then WWF) wrestler of all time. In my opinion, he became the stereotype for all professional wrestlers depicted in other forms of media from the time Warrior arrived on the scene in late 1987 until the late 1990's. Just for flavor, I would throw Big Van Vader in there as another template for that period.
The look wasn't the only stereotypical bit. Ultimate Warrior promotional interviews were also incredible. The yelling, flexing, and selling of whatever event he was helping promote took the "screamers" of wrestling to a whole other level. Other classic screamers include Hulk Hogan, angry-Heel Ric Flair, The Road Warriors, and King Curtis Iaukea—the master of the nonsense promo. The Warrior was next-level crazy with his interviews while King Curtis and the others mentioned had a sense of direction to their promo work. That next-level crazy took The Ultimate Warrior to unobtainable and "undefeatable" (his word, not mine) heights, which he would often explain to we the fans.
By early August of 1989, I was beginning to develop a love for two hobbies that continue to stick with me all my life: comic books and pro-wrestling. Although I am not as attentive to wrestling today, the shit was real to me in 1989. Pro-wrestling was like watching Rocky III—my favorite of the then-soon-to-be five Rocky films. The third film features a scene where Rocky Balboa fights Hulk Hogan, or,  Thunderlips "The Ultimate Male." I consider Rocky III my first of a few primers into professional wrestling.
My mom wasn't into it. I remember getting grief for watching Hulk Hogan's Rock 'N' Wrestling on CBS Saturday mornings a couple years before. These poor kids today don't know the cartoon television event that was the first or second Saturday in September. Rock 'N' Wrestling included interstitials or skits with WWF "Superstars." The first one I remember was with "Macho Man" Randy Savage, who wasn't even on the cartoon. Before the Warrior, Savage was the stereotype I painted for a pro-wrestler—which all comes full circle in 1991. We'll get to that eventually, I hope.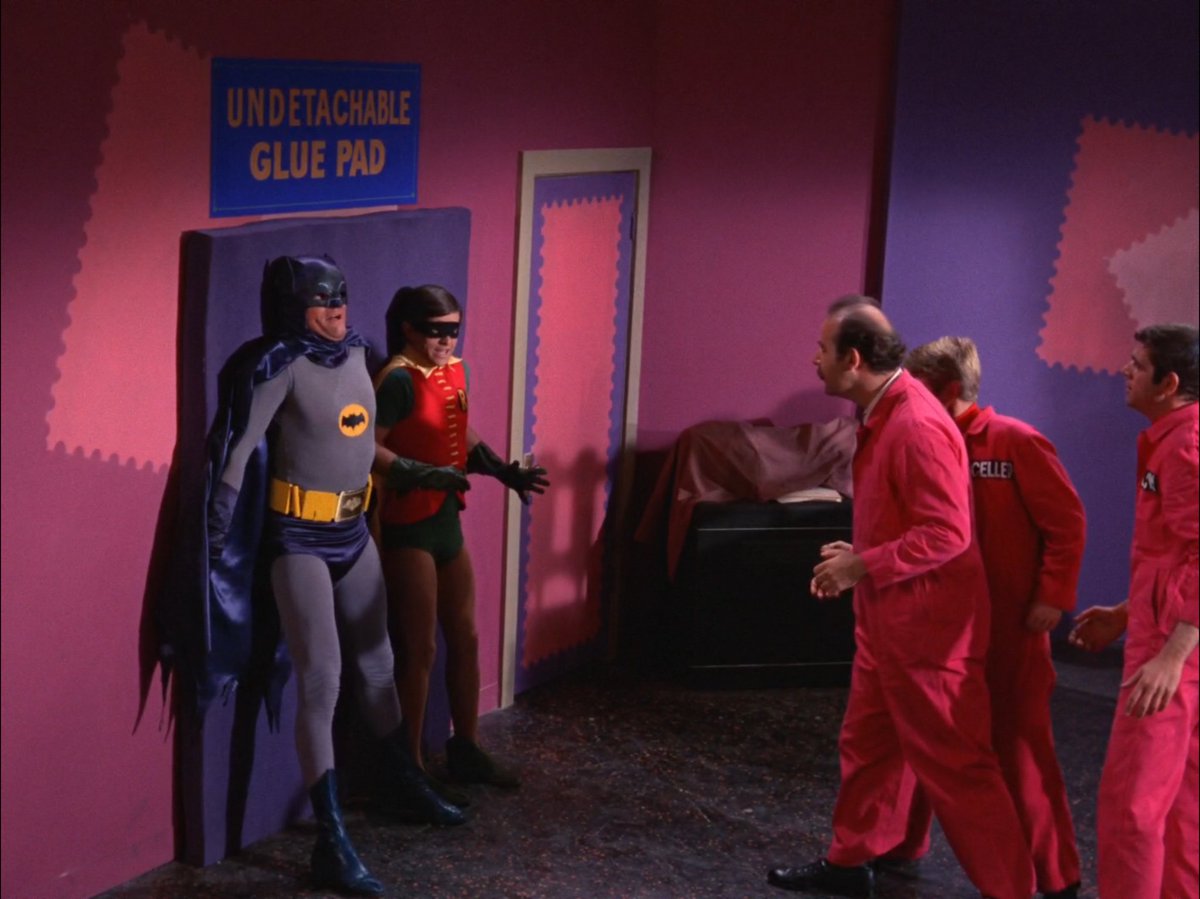 In 1988, I began to watch reruns of Batman '66 on The Family Channel (then FOX Family, then ABC Family, now Freeform). My dad would always laugh at the show while I didn't understand what was so funny about Colonel Gumm trying to flatten Batman and Robin into stamps! Watching heroes in peril is terrifying for an emotionally invested little kid. Looking back, I totally get it. The show is goofy yet spectacular. The same thing can be said about pro-wrestling in the late 1980's.
Maybe it was from the comic books, Batman '66 syndicated reruns, or the Rocky films, but I could easily suspend all disbelief when it came to pro-wrestling. My parents would tell me, "You know it's fake, right?" I would shake my head and then watch Andre the Giant or Killer Khan wax some developmental talent. Were we watching the same thing?
The Jumping Bomb Angels were featured in the first "live" pro-wrestling match I saw on WWF programming. Dad still asks about the Angels. This had to be around 1987 or so. My next introduction came by way of a cage match or a something-on-a-pole match between Kerry Von Erich and The Great Kabuki on ESPN. Finally, that fateful August of 1989 led me to a discovery by way of an assistant coach on my pee-wee football team.
I think our team's asst. coach was talking to another one of the kids about wrestling when I heard him explain how The Ultimate Warrior was so much better than Hulk Hogan. "Who's better than Hogan? Isn't he the best? He's got a cartoon," I thought to myself. However, my coach's general description of the Warrior made me look back to the comic books my parents bought for me at that point. I wondered if Warrior could've been ripped out of one of those pages.
Before my very first pee-wee football game, I tuned into Superstars of Wrestling for the first time ever. The WWF Magazine Special Report featured Lord Alfred Hayes reporting The Ultimate Warrior just recaptured the Intercontinental Championship from "Ravishing" Rick Rude. All of that led me here, I guess.
Welcome to "Waryah" Wednesdays. Each Wednesday, I'll go through Rocket Fuel's YouTube channel chronologically. If you're a fan of the Warrior, or really have no clue about why he became legendary, Rocket Fuel is all you need. Throughout this series of blogs I'll explain more behind my fascination with the character. More importantly, I'll try and do something I haven't seen anyone else try to do: break down Ultimate Warrior promos on a psychological level. From 1988 through 1992, the Ultimate Warrior character went through changes physically and mentally. However, blanks were unfilled. That's what I'm here to do. I'm going to tell you what it all means, or, at least try to.
"290!" – January 2, 1988 – WWF programming
Dusty Rhodes gets credit for introducing the NWA's Bunkhouse Stampede—a battle royal where wrestlers dressed in their "street clothes" and could use weapons. A three years later, Vince McMahon tried to one-up the NWA at the Nassau Coliseum by holding his own version of the event, "The Bunkhouse Brawl," a couple weeks before the NWA held their Bunkhouse Stampede finals on pay-per-view in the same building.
The Ultimate Warrior's WWF television debut was in the late fall of 1987. Naturally, he was a solid candidate to be involved in Vince's Bunkhouse Brawl. Now look, no one at this point was familiar with the Warrior outside of the guys who were in the territory by way of Texas or the Mid-South area. So, what do you do to introduce yourself to the masses? Warrior's going to be in the ring with about 30 other wrestlers in street gear with weapons. Demolition, the then-WWF Tag Team Champions, are featured in this Bunkhouse match in Long Island. Warrior, the thinker he is, decides to come straight ahead and call them both out. He doesn't care.
"Go ahead, brother. Jump on that back and see what happens in the Bunkhouse Brawl! You can bring whatever you want," Ultimate Warrior exclaims. First off, are you trying to "jump on" Warrior to begin with? Look at him. You can almost see the fumes from the gas. He continues. "Demolition, put your paint on thick! Bring your spiked gear because I'm bringing this right here, brother! Take a good look, two hundred and ninety!"
In other words, Ultimate Warrior doesn't care about Demolition's spiked gear or their painted faces. He's reaching for the top and calling out the tag champs from the jump. He's bringing "this," as in, his ridiculously healthy or unhealthy (depending on who you asked) frame. Based on this introduction, it's clearly going to take a lot to keep the Warrior at bay, right? Unfortunately, Bam Bam Bigelow eventually won that Bunkhouse Brawl at the Nassau Coliseum last eliminating, guess who? Demolition. I'm not sure how many guys it took to eliminate Warrior, or, if he just said "screw this" and ran off after someone because he did shit like that.
The early 1988 face paint style is like his paint as The Dingo Warrior for World Class Championship Wrestling in 1986. The design evolution definitely played into the complexities of the character as time went on. Here, it's "meat and potatoes" Warrior, who also wanted to mention is his weight. I guess at the time Warrior thought that was important. He would continue to do so as we'll see next week.
Until then, I guess you should "Always Believe," right?
Matt de Simone is a writer, podcast host, and procurer of pop culture. He encourages you to "Feel the Power" every single day of your life. Follow his adventures on Twitter, Instagram, and check out episodes of MattyLovesPodcast.